The Rod Pierson Big Band featuring Craig Boche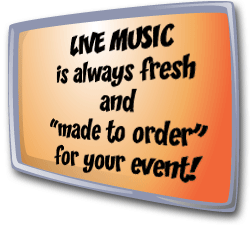 For any event, there is no substitute for the class and excitement that a Big Band can create. The arrangements are authentic and selected from the libraries of America's most popular artists. The Rod Pierson Big Band has a history of over 25 years performing for audiences at a variety of public and private events throughout the Midwest. Many of the band members have been involved from the beginning – a point that should not be overlooked when considering a match to your unique musical needs. Add to this Craig Boche's vocal delivery and style at the mic and you'll enjoy a dynamic and entertaining presentation ranging from Martin & Sinatra's Rat Pack classics through Bublé & Connick's fresh approach to Big Band today.
The Rod Pierson "Not So" Big Band
The "Not So" Big Band plays a variety of music including big band, jump swing, latin, jazz standards, dixieland, blues and rock. Vocalist Craig Boche performs hits spanning decades of America's most popular singers. The smaller size (7) allows for a bit more flexibility in programming. The arrangements are written specifically for vocal, sax, trumpet, trombone, piano, bass, and drums. The "Not So" Big Band is a great choice for your wedding reception, private party, or corporate event. The smaller ensemble provides a big sound at a reduced cost for budget and space considerations. This group really entertains!
---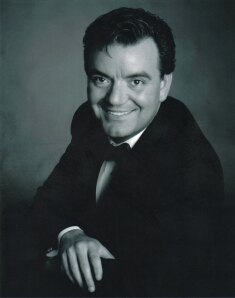 For Craig Boche, the songs he sings are filled with beauty, love, passion, and romance - the very things that make life worth living. The music and lyrics intertwine to make the perfect recipe of class and cool.
Ever since he can remember, Craig has been drawn to the voices of Frank Sinatra, Bobby Darin, Dean Martin, Julie London, Nat Cole and many more. He didn't just listen to them, he learned from them. By studying their recordings and TV appearances, Craig absorbed various attributes such as; phrasing of the lyric, voice inflection, audience interaction, stage presence, humor, song selection...all seemingly effortless nuances. When considering sound, look and feel, it is not an overstatement to say that this music IS Craig Boche, it's what he's made of.
Over the years, Craig has given countless performances in venues all over the Midwest. Audiences area amazed by the quality and authenticity of his voice. From soft romantic ballads to traditional "ring a ding" swing, wild "jump" tunes (and everything in between) you'll hear his vocal depth, accuracy and versatility. Although his voice and style have been compared to Martin, Sinatra, Darin's and others, in the end his voice remains uniquely his own. Craig's stage presence and interaction with the audience create a blend of irreverent elegance and modern day cool which leaves crowds cheering for more.
Julia Rich may have put it best..."Connick, Bublé, and any of those other guys don't have anything on Craig". Combine Craig Boche with Rod Pierson, along with the world class musicians in The Rod Pierson Big Band, and you'll need to prepare to be entertained on a whole new level!
---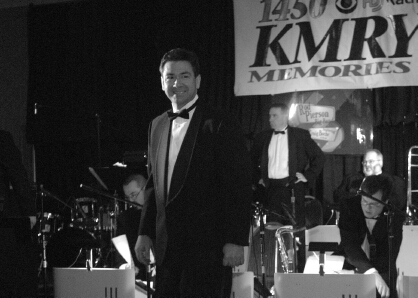 Along with his passion for creating great music, Rod Pierson enjoys the special interaction with people that can only be shared through live music. He adds, "This music is still very much alive and topical...reaching a special place inside everyone who experiences it. With Big Band once holding the distinction as "America's Most Popular Music" and Jazz often being referred to as "America's Gift to The World", I believe as long as people appreciate songs about love and relationships (good and bad), Swing and Jazz music will continue to speak to us with vitality and meaning."
Rod's experiences as a musician include long term stints with The Glenn Miller Orchestra, Jimmy Dorsey Orchestra, The Moe Band, Hunter Fuerste's Vintage Orchestra, and the Guy Lombardo Orchestra. Jazz credits include performances with Woody Herman, Natalie Cole, John Pizzarelli, and Ann Hampton Callaway to name a few. Rod has also backed such popular artists as Aretha Franklin, Burt Bacharach, The Tempatations, Bob Hope and more. Add to this a list of nearly 20 different Broadway Musical touring company pit engagements, and you can understand the standard for quality that Rod strives to meet with every performance.
The Rod Pierson Big Band Featuring Craig Boche is rapidly gaining widespread success due to not only Rod's personal experience, but by equally noting the musicians he is surrounded by. Each band member's energy and experience are viewed as key ingredients to the distinct sound they produce together as a unit. The Band's delivery is fresh, tastefully irreverent, and can best be expressed as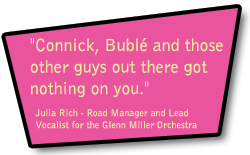 Over the years, the Rod Pierson Big Band has made hundreds of appearances throughout the upper Midwest and beyond. In addition to over 300 performances at weddings and corporate events, here are some of the band's favorite venues:
Catfish Bend Casino
Riverside Casino and Golf Resort
Quad Cities Symphony
Cedar Rapids Symphony
Diamond Jo Casino
Hancher Auditorium
University of Iowa
Cornell College

Pipac Center (Cedar Falls)
Cedar Rapids Country Club
Elmcrest Country Club
Wakonda Country Club (Des Moines)
Willow Creek Country Club (Des Moines)
The Outing Club (Davenport)
The Four Seasons
Town Club
Congenial 100 Dance Clubs
Explore more about Jazz and Big Band music
here
Always know where we'll be swinging next - join the band's !